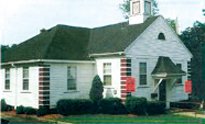 1992
RENAISSANCE Church of God in Christ was established August 22, 1992 in the city of Grand Rapids, Michigan. The pioneering congregation consisted of Bishop Dennis and Dr. E. Jean McMurray and their 3 children: Parris, ChaVon, and Auston.
The early church incorporated 2 scriptures into the fabric of its every activity: St. Luke 1:37, "For With God Nothing Shall Be Impossible" and II Corinthians 5:7, "For We Walk By Faith, Not By Sight." We were a people full of vision and energy and trusted that GOD would increase the ministry as his word promised. Every Sunday Bishop McMurray would speak "things that were not as though they were." He would thank God for the many souls that would be saved, for the singers that God would appoint, the musicians that would play skillfully, and we would wave to the people sitting in the balcony, although none of this was in existence. Our vision and purpose was constantly energized by our faith in God.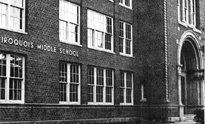 1992 — 1999
Because of our faith in GOD, the membership and attendance of our church multiplied tremendously. The first year we leased a beautiful church at 306 Griggs Street S.W. and after only 1 year purchased this facility. Indeed, our ministry vision was quickly unfolding. We outgrew our church and in January 1999 moved our Sunday morning worship to the Iroquois Middle School Auditorium. Each Sunday morning at 7:00 a.m. we would transport our pulpit furniture, audio equipment, and administrative supplies to the middle school and by 8:30 a.m. the auditorium was transformed into our place of worship. Then, at the conclusion of the service we would transport the equipment back to the church for Sunday evening and weekly worship services. We were "1 Church in 2 locations."
1999 — 2000
Our next leap of faith was made a reality on January 1, 2000, as God blessed Renaissance to relocate its Ministry Center to its current location. Situated on 7.5 acres of prime real estate, the campus features a 450 seat sanctuary with offices and classrooms, a 15 room brick home that has been converted to administrative offices, and a beautiful duplex rental unit
2000 — 2004
God continued to increase our congregation and in April 2002 we had to offer 2 Sunday Morning Worship Services to accommodate the growth. From 2001 to 2004 our Easter Sunday and Thanksgiving worship was held at Ottawa Hills High School auditorium.
2004 — Present
On July 15, 2004, God again enlarged our territory. We purchased an adjacent 4.5 acres of land that included a 20,000 square foot manufacturing facility. This facility has been totally renovated into our Family Life Center, which includes a 1,000 seat worship facility and ministry offices. Our combined ministry campus is now 12 acres and valued at over $2,000,000.