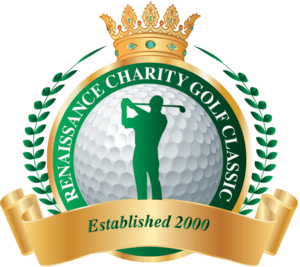 IN 1996 BISHOP DENNIS J. & DR. E. JEAN MCMURRAY MADE A PERSONAL COMMITMENT TO IMPACT THE LIVES OF CHILDREN, TEENS & YOUNG ADULTS. THEY FOUNDED AWAKE INC., A FEDERALLY REGISTERED 501C3: WITH THE PURPOSE TO ENCOURAGE GENERATIONS TO MAXIMIZE THEIR PRESENT, AND STRIVE FOR ACCOMPLISHMENT & ACHIEVEMENT IN THEIR FUTURE. FOR THE PAST 22 YEARS, THE RENAISSANCE CHARITY GOLF CLASSIC HAS BEEN THE PRIMARY METHOD USED TO FUND THE PROGRAMMING TO SUPPORT THEIR EFFORT.
NOW, THE BISHOP DENNIS J. MCMURRAY MEMORIAL GOLF CLASSIC ALONG WITH AWAKE INCORPORATED WILL BE THE NEW OUTING TO CONTINUE THEIR PHILANTHROPIC WORK. WE ARE ASKING YOU TO PLEASE CONSIDER SPONSORSHIP, OR PUTTING TOGETHER A FOURSOME. MANY INDIVIDUALS & FAMILIES HAVE ALREADY BEEN TOUCHED. YOUR SUPPORT WILL ALLOW US TO CONTINUE AND EVEN EXPAND OUR LABOR OF LOVE.
THANKS FOR YOUR CONSIDERATION!
The Late Bishop Denny J. & Dr. E. Jean McMurray
THE FOLLOWING SYNOPSIS HEGHLIGHTS THE PROGRAMS OUR OUTING SUPPORTS:
Academic Achievement Scholarship Through our partnership with our Alma Mater, Grand Valley State University (GVSU), scholarships are awarded annually to a Grand Rapids Public School Male and Female student who will attend Grand Valley State University
Bishop McMurray is a graduate of Muskegon Community College Annual Scholarships for Male and Female students will be awarded.
Grand Rapids Community College Annual Scholarships for Adult Male and Female students will be awarded.
Young Scholars Academic Achievement Academy Children spend the summer with trained teachers improving their skills in the areas of Reading, Mathematics, Writing, Science, Image Building, Conflict Resolution and Entrepreneurship.
Mentoring & Life Achievement Program Programs designed to support Older Teens & Young Adults set & reach life goals, overcome challenges, and navigate the pathway to success.
School Supply Give-Away & Back to School Rally Free school supplies and a Back-to-School motivational rally is held for students of our community.
CLICK HERE
to Download the Golf Classic Brochure for More Information.